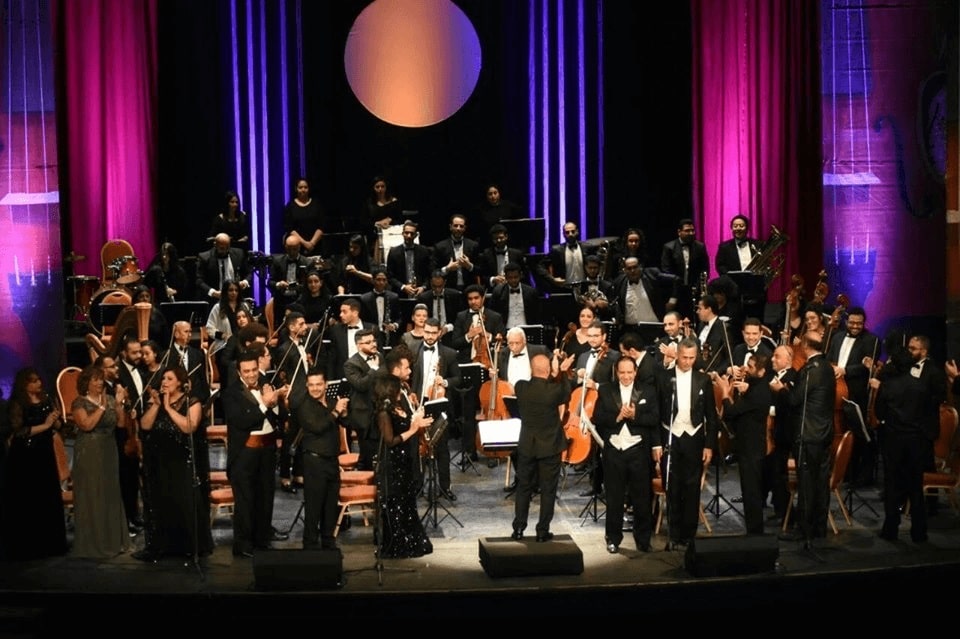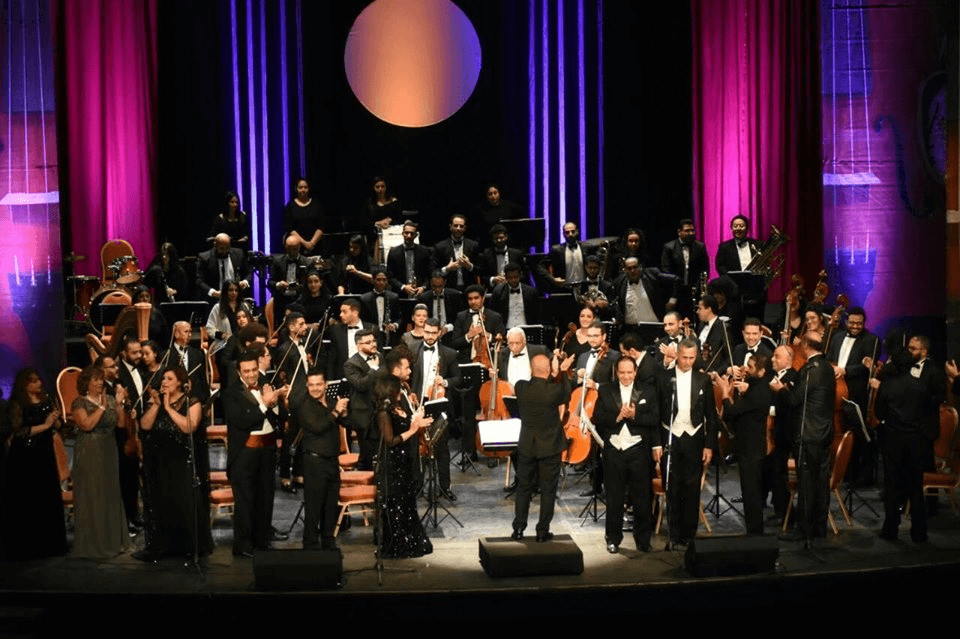 Cairo Opera Company
According to chronicles, opera performances have been staged by visiting artists in Egypt since 1840, even before the official old Cairo Opera House had been constructed in 1869.
However, the "Cairo Opera Company", a purely Egyptian opera company, associated to the Ministry of Culture, was only established after the 1952 Revolution, when the Cairo Conservatoire produced enough Egyptian operatic talents. In the early sixties, Ratiba El-Hefny sang the main role in the operetta "The Merry Widow" and both Amira Kamel and Violette Makkar achieved great success with their performance of "Aida" in Belgrade.  
When the Cairo Opera Company officially started its performances in 1964, "La Traviata" (translated into Arabic by Ibrahim Refaat) was on the program, and new stars such as Manar Abou Heif, Nabila Erian, Hassan Kamy, Youssef Sabbagh, Regina Youssef, Gaber El-Beltagui and Youssef Ezzat made their debut.
Gradually, the Cairo Opera Company attained more and more success with productions such as "Madame Butterfly", "The Dancing Years", "La Bohème" and Beethoven's 9th Symphony until tragically, the old Opera House burnt down in 1971. 
The Opera Company continued its activity performing at the Gomhouria Theatre, Ewart Memorial Hall and Sayed Darwish Theatre instead, until the new Opera House was inaugurated. New stars such as Sobhi Bidair, Reda El Wakil, Iman Moustafa, Neveen Allouba, Hanan El Guindy, Mona Rafla, Tahia Shams El Din and Moustafa Mohamed pursued their path of success.
Today, the Cairo Opera Company's repertoire includes 32 opera productions with a permanent ensemble of 32 artists whose refined skills cover opera works from Baroque to Verismo.  Some of these artists have performed on the most renowned opera stages of the world and they paved the way for future stars like Amira Selim, Dalia Farouk, Tamer Tawfik, Gala El Hadidi and others who devote effort and passion to contribute to the Cairo Opera's excellent reputation.