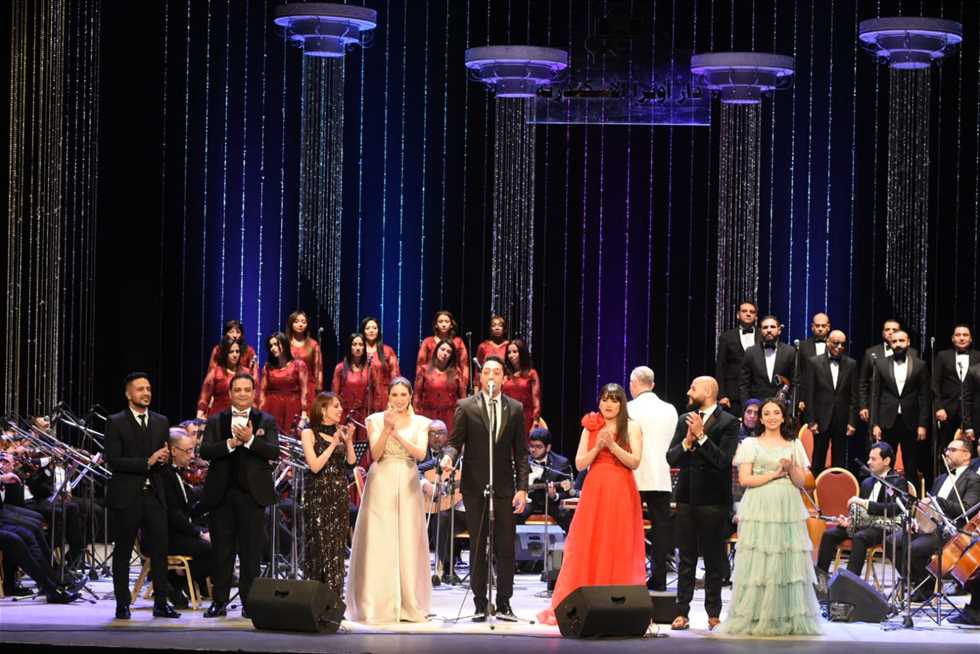 Alexandria Opera Ensemble for Music and Arab Singing
The Sayed Darwish Theatre or (Alexandria Opera House) was founded in 1918 and inaugurated in 1921. It was first named "Teatro Mohamed Ali" which is still written on the main façade of the building. In 1962, the name of the theatre was changed to Sayed Darwish Theatre, in honor of the genius of Arabic music, the famous musician Sayed Darwish who played an exceptional role in modernizing the music life in Egypt.
Several artistic ensembles were established to pursue the Theatre's main goal to assemble Egyptian talents in music and ballet.
One of the main ensembles of the Theatre is the Alexandria Opera Ensemble for Music and Arab Singing which was founded in June 2004. It consists of almost 45 artists who were carefully chosen from choir singers, musicians and soloists.
The Ensemble's first performance was at the Goumhoria Theatre in Cairo. It also participated in the Conference and Festival of Arab Music. Moreover, the Ensemble took part in many international, regional and presidential celebrations.