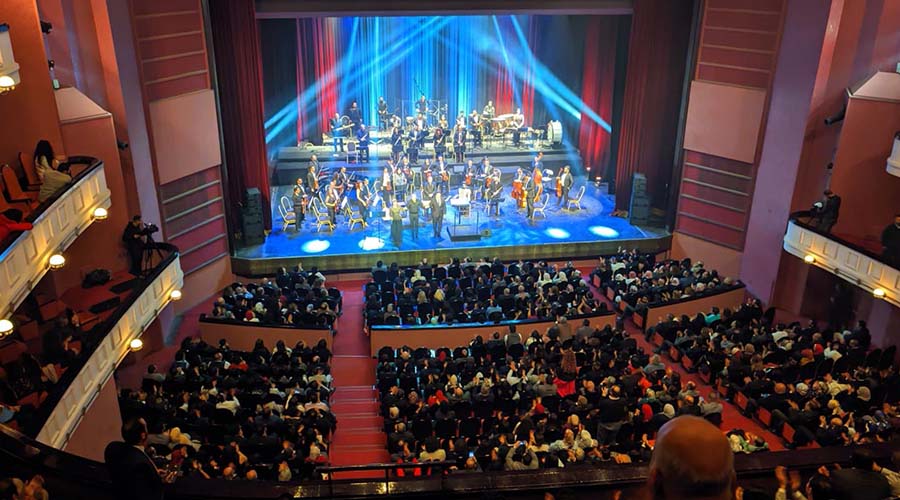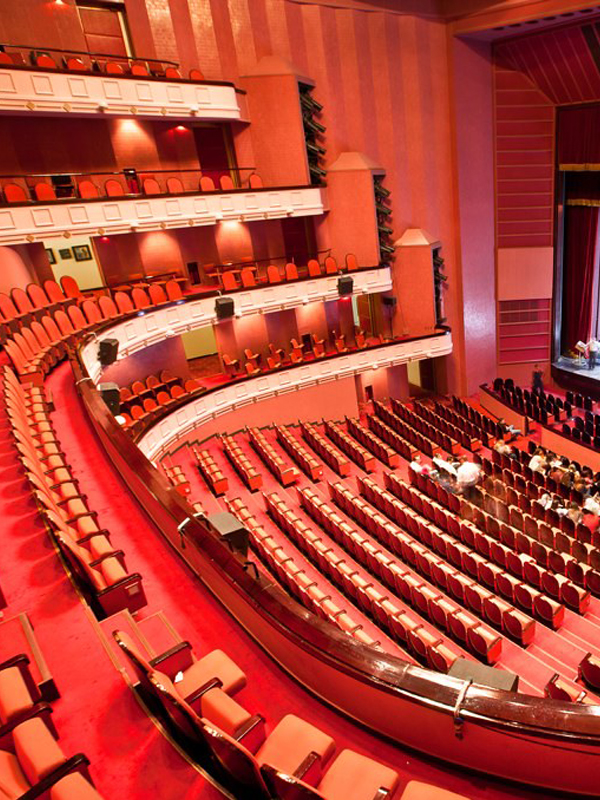 The Main Hall of the Cairo Opera House is the largest, most beautiful and most sophisticated of all theatres in Egypt. Designed to seat 1,200 spectators, the hall rises to four levels, with the stalls on the main floor and three upper circles.
Circles and loges are elegantly designed and ensure an excellent view of the stage. The Main Hall provides the most comprehensive and advanced stage facilities in Africa and the Middle East. The spacious stage with its orchestra pit can be configured in various ways and sizes so as to accommodate opera, ballet, and orchestral performances.
It is fully equipped with lighting systems and technical devices for any required transformation. Backstage, there are dressing rooms, storage rooms, loading docks for stage settings and rooms for machinery / technical equipment.