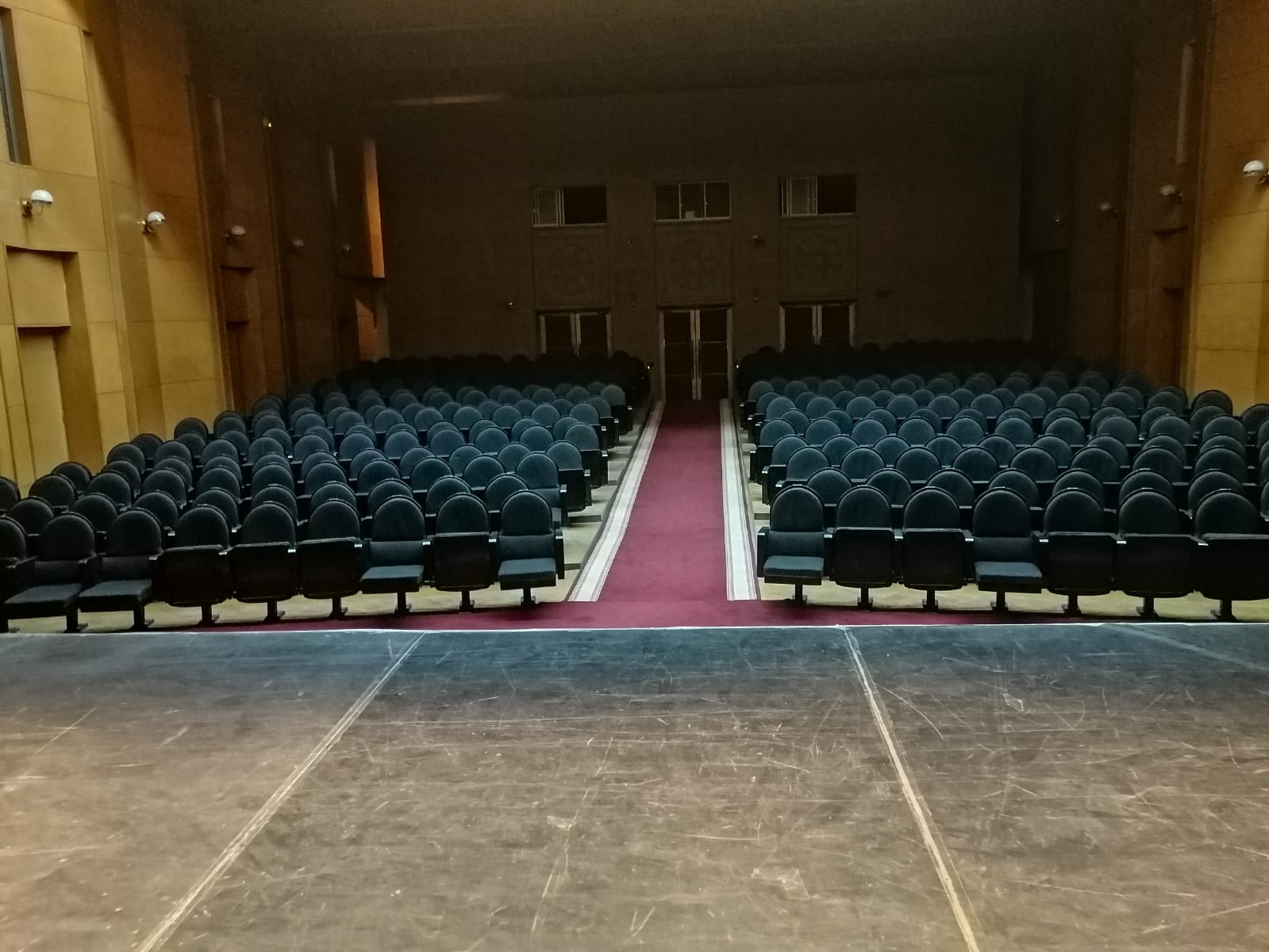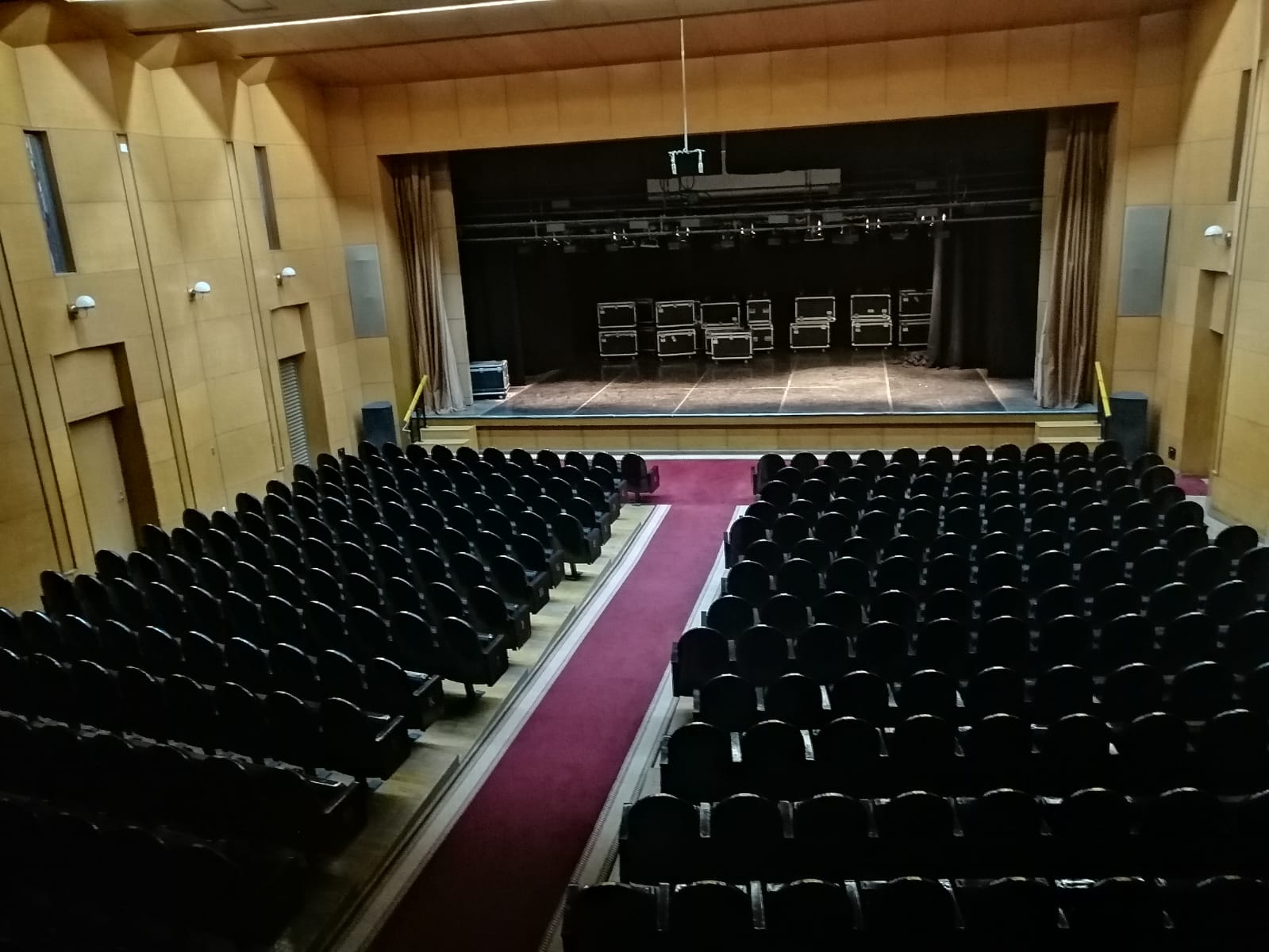 The Small Hall with its wood-panelled walls and its removable seats has a capacity of 500 spectators. Situated on the ground floor, this theatre has its own entrance hall and several foyers which give access to the boxes and the seats near the stage.
The 13 by 7 m stage is ideal for a limited number of actors / singers, as well as for chamber orchestras, bands or recitals. It can also be used for conferences or other cultural events. The seats being removable, the entire place can be turned into a huge reception hall for important official events.
Next to the Small Hall there is the Art Gallery, a library, two halls for the museum, two work-shops, four huge rehearsal rooms with mirrors along the walls for ballet or for orchestra and choir rehearsals. A room for study and a huge hall for general rehearsals are also situated on that floor.