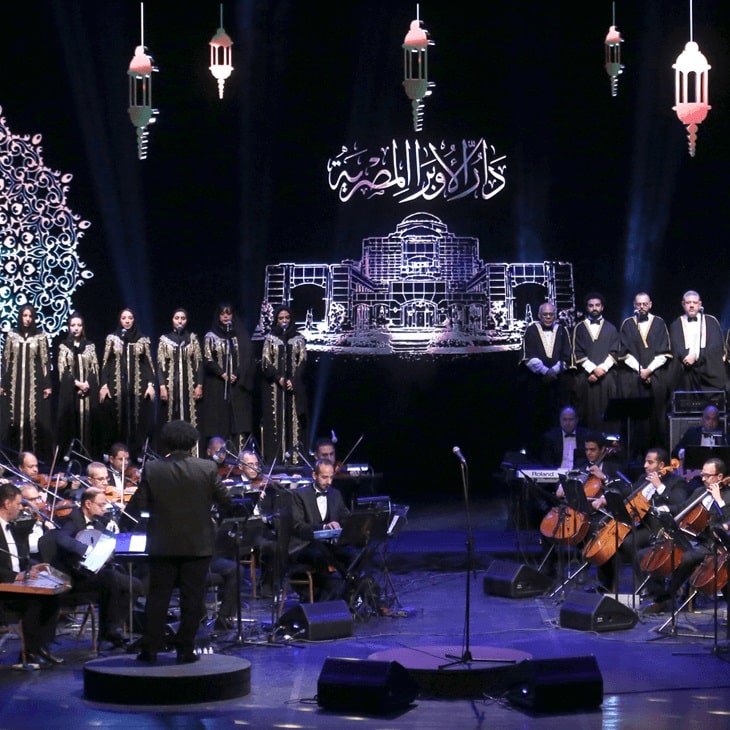 Religious Song Ensemble
The Religious Song Ensemble was established in 1972, during the tenure of President Mohamed Anwar El Sadat. Acknowledging the need to establish an ensemble that presents and preserves the religious song heritage, he discussed this matter with Mr. Osama Anwar Okasha and Maestro Abdel Halim Nowera. Together they came to an agreement to establish an ensemble that is specialized in presenting religious songs, mainly during holy celebrations and feasts.
Eager to make this Ensemble one of the top performing groups in this filed, Maestro Nowera started the first step by choosing highly talented and skilled vocalists. He selected twelve famous Sheikhs in Tawasheeh, Poems and Ebtahalat at that time such as: Sheikh Sayed Moussa, Sheikh Abdel Samea' Bayomy, Sheikh Mohamed El Fayomy, Sheikh Hanafy and others.
Moreover, Maestro Nowera assigned Mr. Abdel Moneim El Hariry to train the vocalists and set new introductions for the Tawasheeh forging new perspective to be kept vivid in the minds of the audience. To get along with the new vision, another consequential transformation was made by Maesto Nowera. He changed the customary dress style of religious singers, substituting the Koftan, Gelbab and Emama with black suit and bow-tie.
The first concert of the Religious Song Ensemble was held on Sayed Darwish Theatre at the Cairo Conservatoire celebrating the 6th of October Victory.
Since its establishment and for 50 years, the Ensemble has never seized in its attempts of development and modernization merging religious history with contemporary songs. Great conductors such as Youssry Qatar, Salah Ghobashy, Omar Farahat, Alaa Abdel Salam conducted the Ensemble while skilled memorizers like Hosny Abdallah, Mahmoud El Waziry and Ahmed Abdallah have trained its vocalist.
The Religious Song Ensemble has been successfully representing Egypt in international festivals in several Arab and European countries like: France, Belgium, Poland, etc.
The Ensemble continues exploring every new perspective in the field of religious singing and spreading its art all over the world.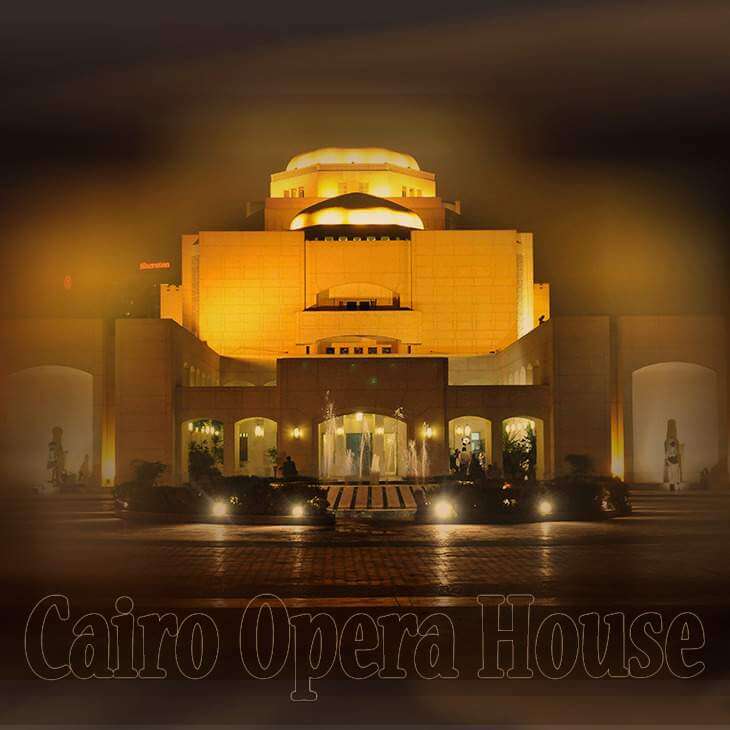 Lorem Ipsum